Leado
Compact pop-up pet carrier.




Year
2020

Client
Self (Team of 2)

Skills
Industrial Design
Soft Prototyping
Photography
---
'Current bulky carriers
limit our time with our dogs.'

01
When you go outside with your dog, you are restricted from going indoors or using most facilities if you don't have a carrier or a dog bag.
02
However, it is a big burden to carry around a heavy and large carrier every time you take your dog outside, making your time together unpleasant.
03
Eventually, the range of facilities available when going outside with your dog gets narrower, restricting the activities you can do with your dog.
Concept

Leado is a pop-up carrier
that makes it all easier.

Inspired by the mechanism of a one-touch tent, Leado combines the traditional leash, carrier bag, and crate into one interchangeable and flexible form. With Leado, dog owners can be free from the burden of carrying heavy and bulky carriers, thanks to its lightweight that can be carried with ease and comfort.
Hands-on
experiments and prototypes






While doing many experiments for a new mechanism and shape for a dog carrier that can be folded and turned into a very portable shape, the form of a one-touch tent was an interesting new idea to try.
By twisting a flat face and pushing it in, its shape becomes three layer of circles, which enables it to become much smaller than the original bag form. This way, the carrier could achieve a great portability and unique shape.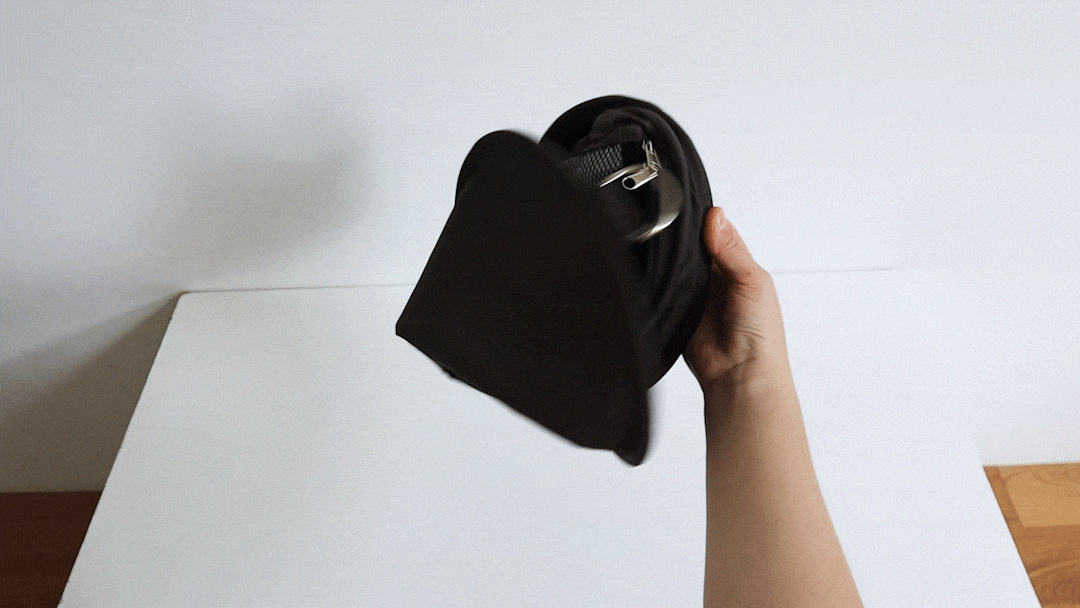 ---
From leash to carrier bag,
with one light form.

With just the action of pulling it out of the case, the bag is immediately ready to be used in a much bigger form. Considering the users' situation of having to take care of a dog outside, it was crucial to make this process simple and quick. By making the necessities much easier to carry, the daily walk with their loving pet is no longer a burden, but a joyful and exciting experience.


With its flexible form, Leado allows the users a much more care-free experience with their dogs outside. From a leash that can be attached to their body and used hands-free, to a simple light bag form and crate for indoors, the interchangeable form is unlike any other carrier.
The case is designed to make the user's time with their dog easier.
The pocket allows users to put in all the objects they need during the walk, and the bag is easily opened with magnetic connections.
Leado is not just a box form, but a carefully considered arch form that best fits the dog's sitting posture. Taking advantage of its soft and curved form, it allows angles to be adjusted through the back. The rocking form also naturally allows the dog to enter with ease, but feel safe inside with a low threshold.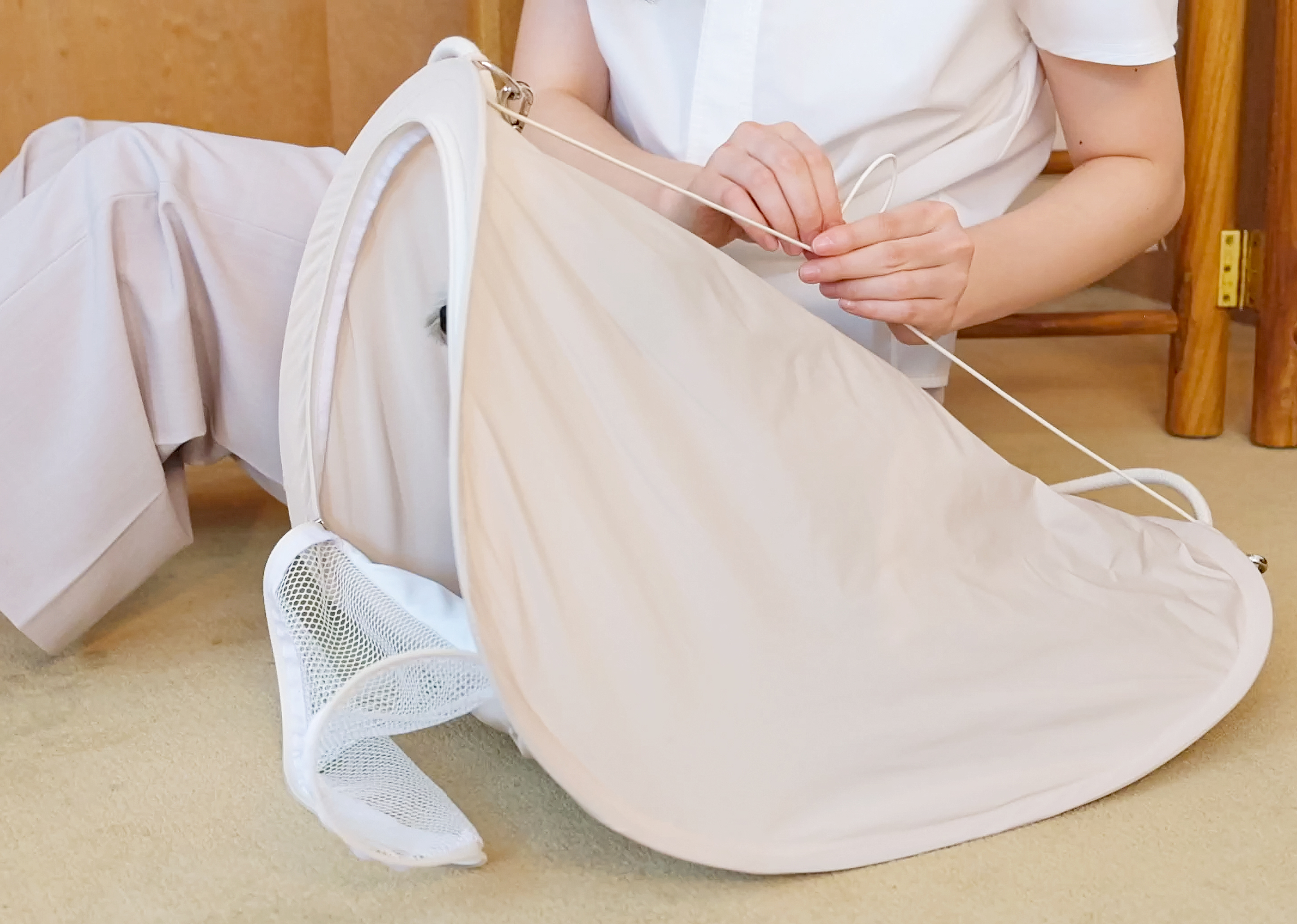 Pitching our idea
and crowd-funding
Since we started with a problem that we both felt as a user and dog owners ourselves, we thought our product could help a lot more people like us. We found opportunities to pitch our idea with prototypes and got funded by Wadiz to start our own crowd-funding project to bring our idea to the market. We developed our project in more depth by hearing from professionals from Wadiz, and also from real customers, which was an incredibly meaningful and helpful experience.
---